At Hair Restoration of Naples, you'll enjoy personal, attentive service from a highly trained medical team in a relaxing and luxurious atmosphere. Request your consultation online or call (239) 262-5662 to schedule an appointment to discuss your personal hair restoration treatment with Dr. Hasen.
About Hereditary Hair Loss in Women
If you are a woman suffering from hereditary hair loss, you are not alone. While less common among women, hereditary hair loss affects about 30 million American women. That accounts for almost 40% of total hair loss sufferers.
Also known as androgenetic alopecia or female pattern baldness, hereditary hair loss in women is caused by the same problem as in men: hair follicles that are genetically susceptible to dihydrotestosterone (DHT). Less attention has been paid to treating female pattern baldness, making effective treatment options less accessible to women.
NeoGraft offers women an alternative to traditional hair transplant options. Naples-Fort Myers area board-certified plastic surgeon Kent V. Hasen, M.D. understands the physical and emotional factors involved with hair restoration for women. He performs NeoGraft for women who want to regrow their own hair with lasting results and no scarring.
The Results of NeoGraft Hair Restoration for Women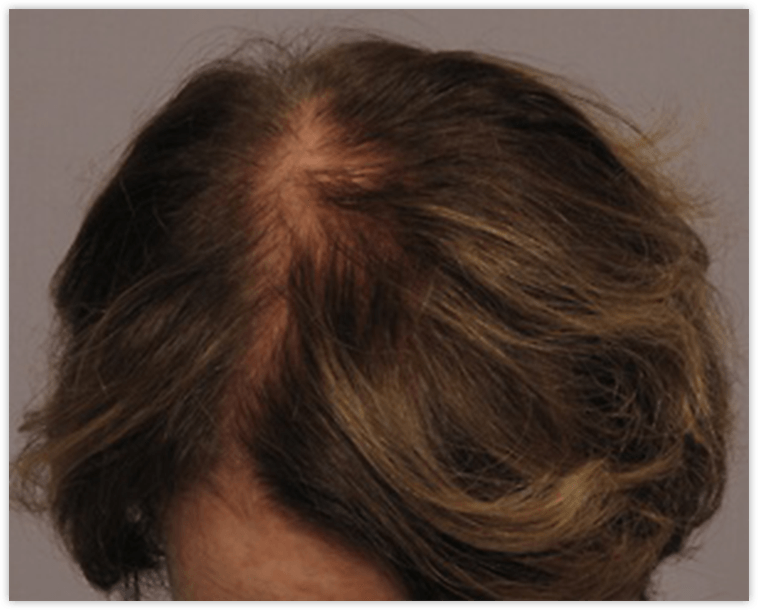 Before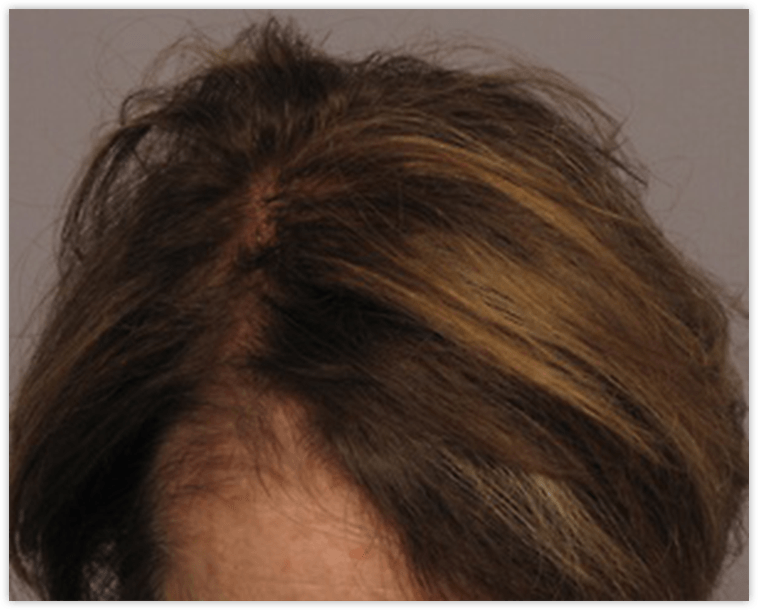 After*
Before & After Photo Gallery
Benefits of NeoGraft Hair Restoration for Women
The major benefits of NeoGraft are the same for women as for men. The procedure is quicker, more comfortable and more affordable than older approaches, and it leaves no scar.
The procedure does not require a lot of time away from work — most patients can return to work the following day. You also don't have to wear something on your head to cover the treatment areas, which are inconspicuous.
The transplanted hairs blend in with the rest of your hair for natural-looking results. Over time, your new hairs will fill in the thinning areas for a fuller head of hair, boosting your self-image and confidence.
Learn more about the NeoGraft procedure and its benefits:
NeoGraft for Revision Facial Surgery
Dr. Hasen also uses NeoGraft hair restoration in cases where a woman has had facial cosmetic surgery. Poor technique can alter the hairline, leaving it looking unnatural. To cover this, the patient may even change the way she wears her hair. With NeoGraft, Dr. Hasen can transfer hairs to restore the natural hairline.
Often, women achieve better results with nonsurgical options like PRP therapy, LaserCap®, and Rogaine®, rather than hair transplants because they typically have smaller heads with fewer hair follicles. These treatments can also be combined with NeoGraft for optimal effectiveness.
LaserCap® is an at-home device that uses low level laser light therapy to stimulate the hair follicles. It is non-invasive and requires no downtime. Typically, the discreet cap is worn every other day for 30 minutes, with results starting to appear in about 12 weeks.
PRP Therapy utilizes platelets from a patient's own blood and stem cells to replenish hair follicles and promote regrowth and prevent further thinning.
Other Causes of Hair Loss in Women
Causes of hair loss in women are not as straightforward as they are for men. Besides the DHT issue, hair loss can result from factors including hair products, tightly pulled hairstyles, poor nutrition, stress, medications, pregnancy or other hormone-related issues, and illness. If your hair loss seems sudden or you think it may be related to one of these issues, consult your primary care physician or dermatologist.
Back to Top